Our Mission
Hope Instilled, Inc is a 501(c)(3) non-profit organization that was established on April 19, 2016.
Hope Instilled's Mission:
"Our mission is to empower people with disabilities, chronic illness, chronic pain, and mental health issues to improve their quality of life by providing comprehensive resources and information on alternative treatment options. We are committed to fostering a holistic approach to wellness, providing support, and facilitating informed decision-making, with the ultimate goal of empowering individuals to live more fulfilling lives through personalized care."
Providing Resources

When it comes to impairments, there is a vast variety of information available. Finding answers and receiving help is difficult enough without having to deal with the accompanying feelings of hopelessness and fear. A great number of people are interested in learning about the various potential possibilities for alternative treatments. They are interested in learning more about the many treatments that are available. They do not know which therapy to pursue since they are confused. These are just some of the many opportunities that are made available by Hope Instilled.
Support Group

Our innovative action-based, peer-to-peer support group built exclusively to manage chronic pain is called Hope Against Pain (HAP for short). The actual, more than three-decades-long path that our founder took from harm to healing inspired the development of our ten-step method. Our members have access to a confidential space where they can chat with others who also live with chronic pain. Although the loving support of one's family is extremely useful to all of us, those who have not personally experienced chronic pain are unable to truly grasp what it is like for those of us who do.
Learn more here: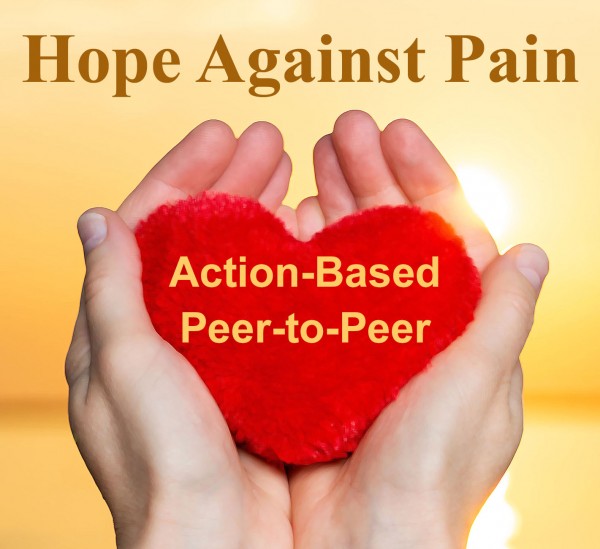 Hope Instilled Press Releases: 
"A quiet epidemic of people living with chronic pain costs the U.S. economy hundreds of billions of dollars annually in lost productivity. Left untallied is the hidden, unseen costs in pain sufferers' lives from depression, isolation, and inactivity. Hope Instilled Inc., a new non-profit organization founded by a chronic pain sufferer of nearly three decades,,,"
"Hope Against Pain uses a stages-based approach to group therapy for people living with chronic pain For sufferers of chronic pain, new "hope" has arrived - literally and figuratively - via a new action-oriented support group, Hope Against Pain."