Getting a Message During the Pandemic FAQ: How to Stay Safe
Posted on Mon Nov 23rd, 2020 at 2:04 pm
By: Sheila Johnson, Well Sheila 
Massage is just one way to treat chronic pain. Check out Hope Instilled for more resources on managing pain and improving the quality of your life.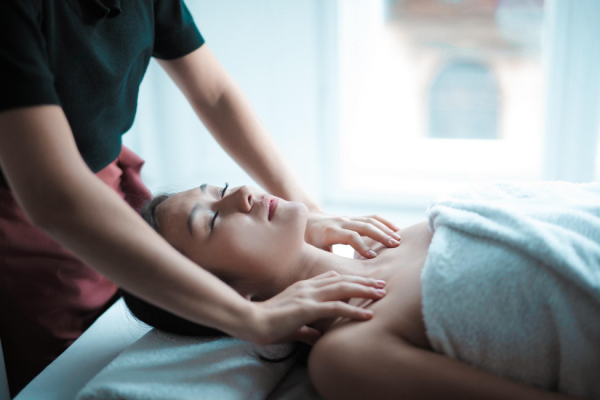 As nonessential services begin to open to the public again, many people are wondering if it's safe to get a massage. This is not surprising given the amount of stress that we're all under right now. While you may want to wait until the pandemic is over to treat yourself to a spa day, some people rely on regular massages to manage medical conditions like chronic pain, injuries, or headaches. Going for a massage is not entirely risk-free, but there are steps you can take to stay as safe as possible during your visit. Below, you'll find solutions and resources to help settle your nerves and decide if a massage is worth it right now.
Q: What Are the Risks of Getting a Massage During COVID-19
A: Experts explain that the biggest risk of getting a massage is being in close contact with someone else.
●      COVID-19 is most likely to spread through respiratory droplets when people are within six feet of each other.
●      Coming into contact with frequently touched surfaces at the massage studio could also put you at risk.
Q: What Are Massage Companies Doing to Keep Customers Safe?
A: Responsible massage studios are doing everything they can to reduce the risk of spreading COVID-19. These are some of the precautions massage companies are taking:
●      Cleaning and sanitizing massage tables and other high-touch areas between visits.
●      Ensuring proper air ventilation and circulation in massage rooms.
●      Encouraging massage therapists to wear personal protective equipment like masks and gloves.
●      Some studios are also making adjustments to their cancellation policies to allow clients to cancel if they are experiencing symptoms of illness.
Q: How Can I Relieve Stress Before My Massage?
A: If you're feeling nervous about going for a massage right now, try a few stress-relieving activities to relax yourself before heading to your appointment.
●      Clear bad energy from your home so you can feel more relaxed and peaceful.
●      Go for a run or sweat through a quick workout to relieve tension before your massage.
●      Snack on some stress-relieving foods like nuts and dark chocolate.
Q: How Can I Receive the Benefits of Massage at Home?
A: If you're dealing with muscle tightness or back pain, you may be able to find relief through some of the following techniques.
●      Ask someone in your household for a massage—and don't forget to return the favor!
●      Invest in a massage chair or a wraparound shoulder and neck massager.
●      Practice yoga regularly to avoid knots and tight muscles.
●      If you're struggling with pain and stiffness in the morning, upgrading your mattress may help.
While this may not be the time for a luxury massage, seeking massage therapy for medical conditions like chronic pain may be worth the risk of coming into close contact with a stranger. Use your best judgment considering the level of risk you're willing to live with. And remember, massage isn't your only option.