About the founder of Hope Instilled: Jory Pradjinski
View our video: Who founded Hope Instilled and why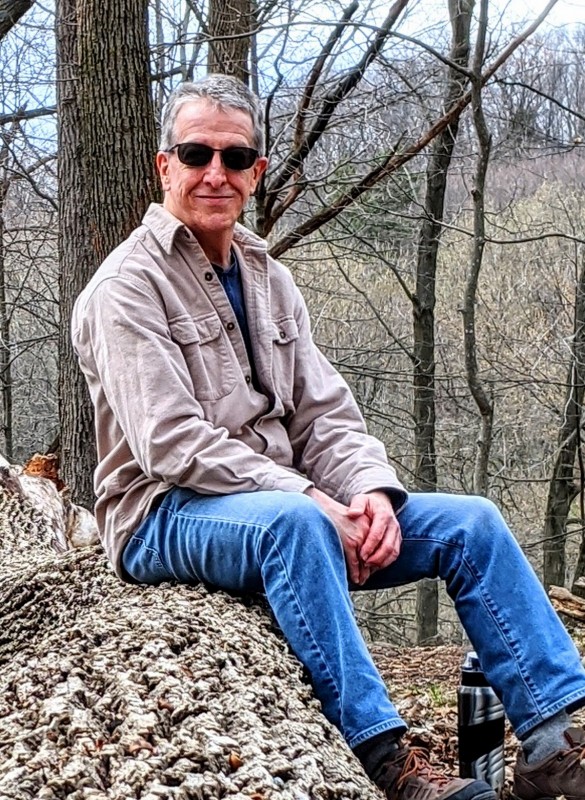 Jory Pradjinski has been living with chronic pain since injuring his L5-S1 disc in 1987. He tried the basic non-invasive treatment options which included physical therapy, traction, and even a body cast, yet they failed to relieve his pain. The next step was diskectomy, laminectomy, and fusion of his L5 vertebra to his sacrum (S1). The surgery was deemed a success and Jory moved forward with his life. However, his pain returned and a doctor discovered in 1993 that the first surgery was a non-fusion. In November 1993, with his second surgeon, Jory underwent a "re-do" fusion.
His goal was to have a successful outcome and get back to life. Again the surgery went well. Everything was going nicely for several months until the pain returned and it was again discovered to be a non-fusion. In October 1994, Jory underwent his third surgery to fuse his L5-S1 level. Not only had his pain continue to worsen, but his mental health was also being affected. Anxiety and depression came ushering themselves into his life. Even having two young children at the time could not keep him from feeling like a failure.
This time Jory made it until the spring of 1996 when his pain became the worst ever. It felt to him as though his vertebra were rubbing bone-on-bone. The previous surgeon had ordered a bone scan and declared the fusion was solid and that the next level up (L4-L5) must be a problem (this is often referred to as the domino effect). Jory went to a different orthopedic surgeon, who did not do "re-do" back surgeries to be checked out. A simple X-Ray found yet again the fusion had failed. In 1996, with his third surgeon, Jory had two more surgeries within three days. These included surgical hardware and an internal bone growth stimulator for the posterior surgery. Next, a "stick of bone" was harvested from his right hip for an anterior fusion. Finally, there was a successful fusion.
Finally finished with surgeries!
In 2006, Jory was in a severe auto accident, rear-ended, which left him with cervical disc problems (C5-C6 and C6-C7) and a traumatic brain injury. The back of his skull was bruised from impacting the headrest with violent force. It was a few weeks before Jory could walk without severe head pain from every step. A pain management doctor tried injections into the disc spaces to try and alleviate the extreme pain with no positive result. The doctor then recommended neck surgery and with that Jory walked out. With his horrific low back surgery experience, he was not about to let them cut his neck open. A combination of massage therapy and chiropractic work solved the problem. He will live with the bruised skull for the rest of his life.
Today, Jory lives with over 30 traumas since the original injury. His pain continued to worsen even after the successful surgery.
The repeated surgeries and increasing pain left him feeling isolated and he knew his family and friends could not understand. With no support system, he retreated into himself and experienced depression, anxiety, complex PTSD (C-PTSD), dissociative amnesia, and over a year of suicidal thoughts. It became difficult to keep a job. In 2008, Jory was forced to stop working because the pain had become too unbearable, and his concentration was quite damaged. He was barely able to sit in a chair for more than 15 minutes, nor walk or stand for the same amount of time.
Discovering the future
In January of 2013, he fell at home and dislodged his L4 vertebra. He weighed 212 pounds (his usual weight had been around 150 pounds). With this latest injury, his doctor increased his Oxycontin to 60mg twice a day, plus Oxycodone for break-through pain. Thankfully the vertebra went back into place after several months. It was then that Jory began to seek alternative treatments for his pain.  and he has found many which have been beneficial. His recovery included getting his weight under control, losing 57 pounds. This helped him eventually get off prescription pain medications which included Oxycontin, and Oxycodone for break-through pain. Although Jory continues to live with chronic pain, he can function better than medically explainable.
He had found his healing.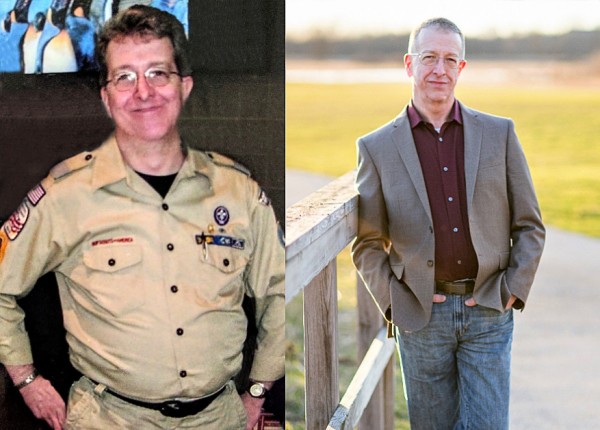 Despite everything life threw at him, Jory continued having the repeated thought in his head that "this is not the way my life should be". He believed he was put through this challenging journey for a reason. Hope was the one thing that kept him going, even though there were many times he hung on by a bare thread.
In 2016 Jory created Hope Instilled which provides resources and information for people living with chronic pain to improve the quality of their life. These are resources he was unable to find on his journey. In addition, offering peer-to-peer support which he did not have led to the creation of Hope Against Pain, an action-based, peer-to-peer support group designed specifically to address chronic pain. 2020 has brought forth the development of Every1in, which held its first virtual event in October 2020. Every1in providing resources and information to enhance, and enrich, the lives of people living with disabilities.
"Healing doesn't mean the damage never existed. It means the damage no longer controls our lives" ~ Akshay Dubey